Arrest of Armed Robbery Suspect Alex Curry
05/25/2011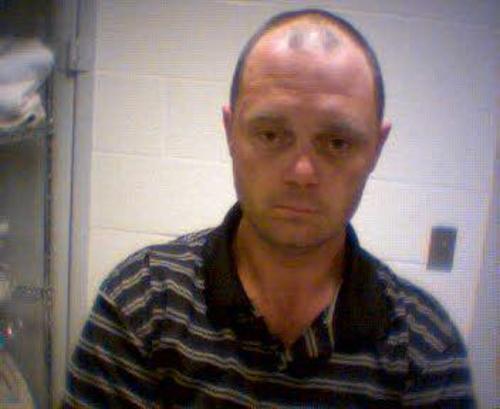 Alex Shane Curry
Cape Girardeau County
Sheriff's Department

NEWS RELEASE
FOR IMMEDIATE RELEASE
FROM: SHERIFF JOHN JORDAN
DATE: Wednesday, May 25, 2011
On Tuesday at approximately noon, Sheriff's Deputies arrested

ALEX SHANE CURRY
31 Years of Age
Cape Girardeau, Missouri
He was formally charged in arrest warrants today.
The arrest stemmed from an investigation into the Armed Robberies of two convenience stores the last two Sunday mornings. (Rhodes 101 Fruitland, May 15) (Little Country Store Fruitland, May 22)
Alex Curry is formally charged with (2) Counts of a Class A Felony of Armed Robbery and (1) Count of the Felony of Armed Criminal Action.
Alex Curry is in custody at the Cape Girardeau County Justice Center in Jackson, Missouri.
He is being held in Lieu of a $50,000.00 cash only bond. A Photo of Curry can be found on the Sheriff's Website at http://capecountysheriff.org under press releases.
The Sheriff would like to thank the public at large for assistance in this case as we received numerous calls from the public who spotted vehicles matching the description of the suspect vehicle, a Gold Chevrolet Blazer. One of the calls helped us locate and identify a suspect in this case.

The charge of an offense is merely an accusation and the defendant is presumed innocent until proven guilty in a court of law.
Additional Information
Alex Curry Arrested for Armed Robbery