More >
Patrol / Traffic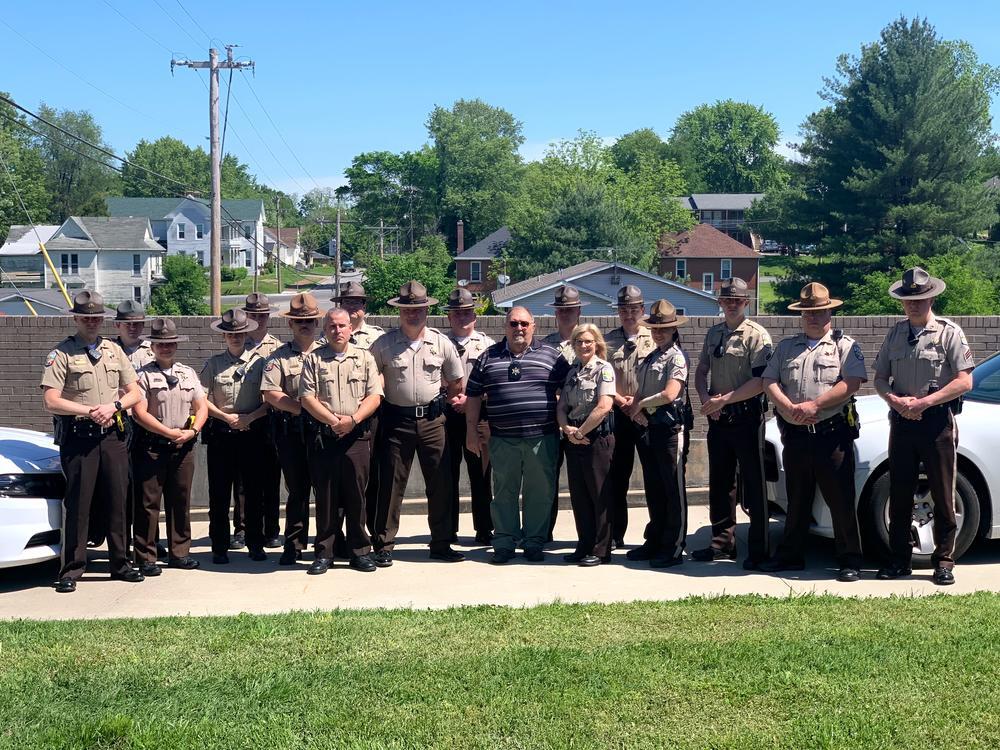 The Patrol Division is commanded by: Lt. E. Curtis
The remainder of the division is comprised of twenty-two deputies:
The patrol deputies are divided into four squads. Each squad works a twelve-hour shift that provides 24-hour daily service to all unincorporated areas of the county.
| | | | | |
| --- | --- | --- | --- | --- |
| Sgt. D. Osland | | | Sgt. M. Meyer | |
| Cpl. Z. Snyder | Cpl. M. Mcalister | | Cpl. J. Jurgens | Cpl. E Garnett |
| Deputy T. Stevens | Deputy F. Finnell | | Deputy D. Hull | Deputy A. Clark |
| Deputy A. Cheney | Deputy F. Evans | | Deputy R. Rose | Deputy Z. Stevens |
| Deputy E. Williams | Deputy C. Dunavan | | Deputy L. Tenney | Deputy B. Bullard |
| Deputy M. Rivas | | | Deputy I. Braun | Deputy G. Yoder |
| | | | | Deputy N. Schneider |
| | | | | Deputy C. Jones |
Lt. Ed Curtis is the patrol division Lieutenant. Lt. Curtis is also in charge of our CIT (Crisis Intervention Team) program.
Sgt. Maranda Meyer is a patrol division Sgt. She directly supervises all deputies in the patrol division and reports to Lt. Ed Curtis. Sgt. Meyer is also in charge of the Patrol Division's FTO Program.
Sgt. Dale Osland is a patrol division Sgt. He directly supervises all deputies in the patrol division and reports to Lt. Ed Curtis.
Sgt. Cody Windbigler is the Public Information Officer, he supervises the SRO division, manages Sheriff's Office Social Media, and is the Sheriff's Office's Training Coordinator. cwindbigler@capecountysheriff.org 573-243-3551 ex 2998
Cpl. Heather VanGennip serves as Nell Holcomb's full-time Student Resource Officer.
Cape Girardeau County covers 579 square miles. There are approximately 500 miles of county roads not including state highways, U.S. highways, and interstates. There are also 21 cities, towns, and villages inside of Cape Girardeau County that require patrols and calls for service. They include: Allenville, Burfordville, Cape Girardeau, Crump, Daisy, Delta, Dutchtown, Egypt Mills, Friedheim, Gordonville, Jackson, Millersville, New Wells, Oak Ridge, Old Appleton, Oriole, Pocahontas, Randles, Shawneetown, Tilsit, Whitewater.
The county is divided into two sectors, the north zone, and the south zone. Deputies are assigned a zone prior to each shift and are responsible for all calls in that sector.
Duties and responsibilities of deputies include preliminary investigations, preventative patrols, response to calls for service, traffic enforcement, incident reporting, warrant service, service of court-ordered papers, and providing assistance to any other agency upon request.
The patrol division also implements preventative patrols in areas of the county that are more prone to crime. We believe that high visibility in these areas is a way to deter crime. The patrol division conducts approximately 2,800 area checks annually. Preventative patrols help in the reduction of crime and reduce the fear of crime.
Within the Patrol Division are two specialty units, the Honor Guard and the Marine Division. The Honor Guard is used for special events. Among these are funeral details, posting of the colors, and parade marches. The Honor Guard is comprised of eight members of the patrol division.
The Marine Division is comprised of five members of the Patrol Division. During the warmer months of the year, the Marine Division is responsible for patrolling and enforcing the laws of the waterways of Cape Girardeau County. Due to the annual risk of flooding in our area, several members of the Marine Division are certified swift-water rescue technicians who are trained in multiple facets of water rescue.
Cape Girardeau County is a growing community with approximately 80,000 residents. The Sheriff's Office averages approximately 18,000 incidents per year. While not all of these incidents require written reports, a large number require making contact with the complainant either at their residence or over the phone. Combined with the large land area and the population of the county, deputies often find themselves responding from call to call.
The Patrol Division strives to maintain positive enforcement for the community and hold itself to a higher standard. They truly believe that it is not only their job to serve and protect but it is also their duty.